Top 5 Wildlife Activities to do in Victor Harbor
Our pick for the Top 5 best wildlife related activities to do in Victor Harbor, South Australia
Activities and things to do in Victor Harbor
Victor Harbor is a wonderful and picturesque town in South Australia, only 1 hour drive away from Adelaide CBD filled with exciting experiences for the whole family. The beautiful coastal playground as Encounter Victor Harbor call it, has dozens of activities ranging from beautiful eateries, quaint walking trials and fantastic festivals but this article will focus on the outstanding wildlife activities that Victor Harbor, South Australia, has to offer.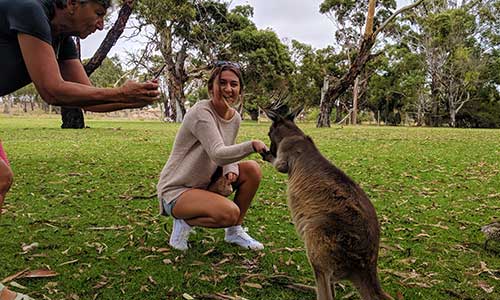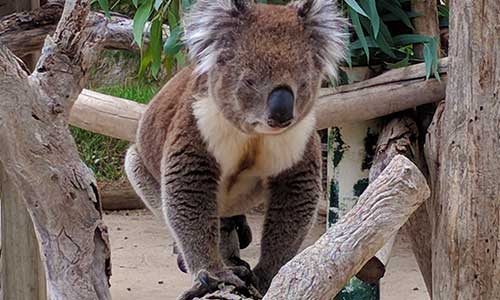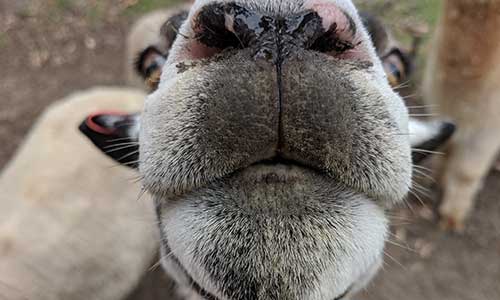 Urimbirra Wildlife Park
Urimbirra Wildlife Park, or "that Victor Harbor Wildlife Park" is a gorgeous open-range wildlife park just outside Victor Harbor (you will pass it on the way to Victor Harbor if driving from Adelaide CBD). The park has kangaroos, koalas, crocs (both salties and freshies), wombats, emus, cassowary and lorikeets, and hundreds of native Australian animals. The park is loved by locals, Adelaidians and a great tourist attraction from overseas visitors looking to get close with the country's gorgeous fauna. The park requires no booking and tickets are only $14 for adults (cheaper for students, seniors and children) and this price even includes Koala patting and snake handling! It's a great price and a marvellous day out as a solo trip, Instagram-squad session or family-day outing. Visit the Urimbirra website for more information. (bitly link)
Urimbirra Wildlife Park also has created unique Victor Harbor day-itineraries so you can be sure your trip to Victor Harbor is filled with exciting activities from start to finish. You can check out the itineraries by clicking here.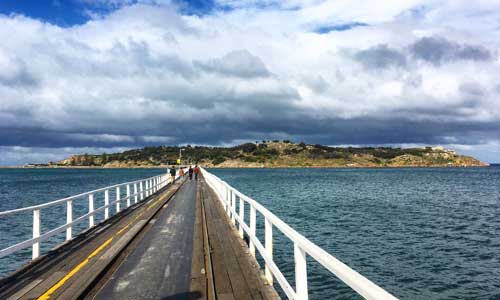 Granite Island
Granite Island is a beautiful island in Victor Harbor that is home to the magical little penguins and also a perfect spot for whale watching. The island may be small but the fantastic wooden causeway takes you over the reefs and majestic waves. You can even decide to take the horse tram ride over to the island or try your luck with some fishing! The island is composed of gigantic granite boulders and the coastal scenic walk is a true South Australian gem. Visit their website for more information. (bitly link)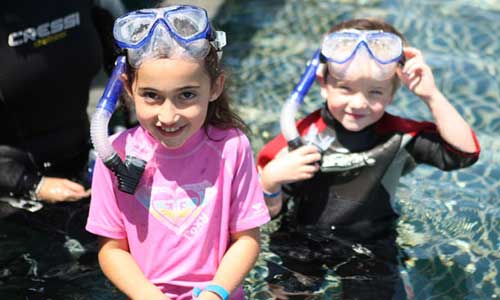 Oceanic Victor
Oceanic Victor is a adrenalin fuelled experience in Victor Harbor where you can swim wth Southern Bluefin Tuna. Sitting just outside (literally a couple metres out) of Granite Island this activity lets you become one with ocean. For couples, families, and a group of friends; this is a great time. You can also solo travel of course; they say there are plenty of fish in the sea, so why not take a swim with them. Visit their website for more information. (use bitly link)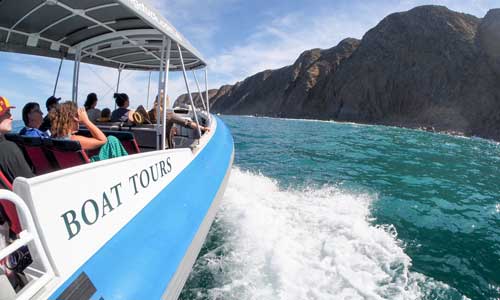 Big Duck Tours
Big Duck Tours is a discovery experience that sets sails on the Granite Island causeway and offers that chance to explore the ocean in a 90 minute tour for only $65 for adults (see more prices and tours on their website), where you can see seals, sea lions, dolphins, whales and the beautiful South Australian coastline.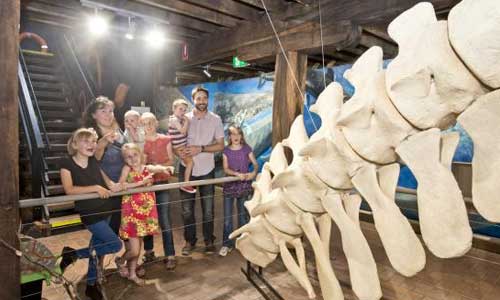 South Australian Whale Centre
The South Australian Whale Centre is located in the township of Victor Harbor and has 3 floors of interactive displays showcasing the wonders of cetaceans, the whaling history and a range of South Australian marine creatures. The displays include audio visual displays, artifacts, cinema and for only $9 (adult tickets) will immerse you in a deep knowledge on what lies beneath in SA's beautiful waters.