Top 5 Best Instagram spots in South Australia
Our pick for the Top 5 most Instagrammable places in Adelaide and surroundings for you and the squad
South Australia's best places to snap for your Instagram feed
South Australia's picturesque landscapes and nature has proven to be a star feature in countless Instagram posts. However, finding these places that appear on our feed often seems to be trickier than we think. This article will lead you to discover SA's finest and most instagrammable places, and with the crystal water, sunny sky and furry friends, it would be impossible not to double tap.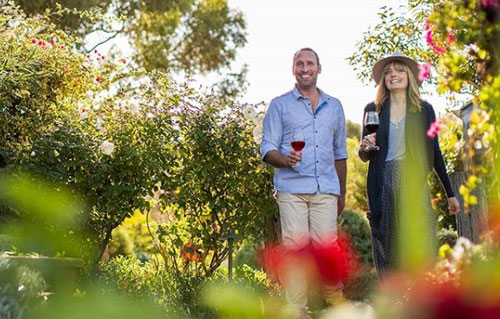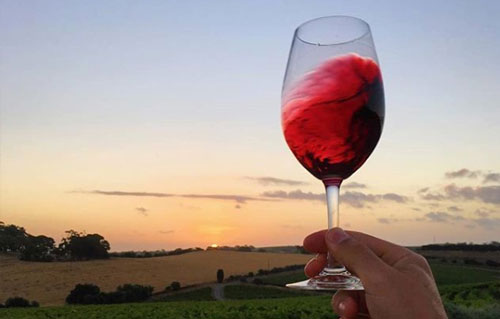 Instagram session in McLaren Vale
Grab some friends and head to Mclaren Vale for some wine tasting and sunset pictures. Adelaide is known specifically for its wine regions and the views are certainly not a disappointment. The wineries offer fancy food and drinks for a more classy Instagram photo, one which you will definitely want to post for your friends to see. During the day, the blue skies and vivid green vineyards capture a gorgeous scene, and as the sun sets, the lighting and colours never fail to impress. To post a photo which captures the South Australian state so perfectly, go to Mclaren Vale for a drink or two. Snaps by Alexandrarose, McLarenvale Guide, & Chasing Vines.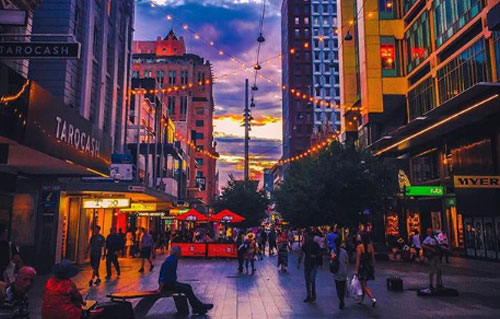 Adelaide City Instagram session
For a more touristic and classic option, head to Adelaide City. You can spend all day browsing the shops on Rundle Mall and taking candid street-style photos. If you're more for the nature photography, then little Adelaide offers this too. There's plenty of parks and a colourful botanical garden which will offer a diverse range of chances for Insta-worthy pictures. And, don't forget, the River Torrens is the perfect mixture of city life meets Australian nature. Adelaide also offers a good Friday night, so take the train to Hindley Street and capture a drunken photo of you and your friends all dressed up. Snap by Sahan Sera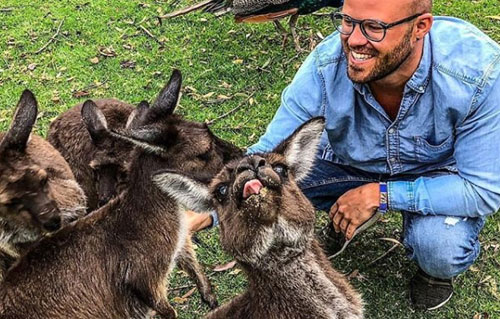 Instagram in Urimbirra Wildlife Park
Everyone around the world knows Australia for our unique animals and wildlife. So what better Instagram picture than one with a furry friend? Urimbirra Wildlife Park, located in the well-loved Victor Harbour, has kangaroos, koalas, emus, wombats, crocodiles and many other native Australian animals. The kangaroos are comfortable with people and will easily take a selfie with you. An adult ticket only costs $14 and will provide a fun day out with hundreds of photos. Snap by Nicolas Böni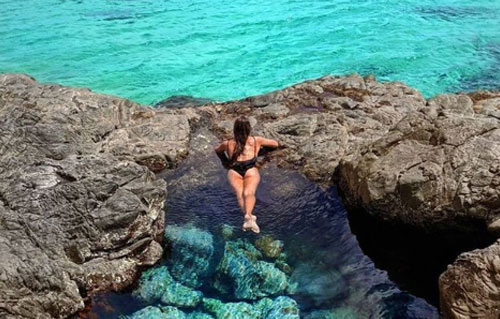 Carrickalinga is #instaheaven
Carrickalinga is a charming coastal town south of Adelaide. You can often spot dolphins in the stunning, clear water and the white, sandy beach is surprisingly empty. Just at the end of the road, there's a coastal walk where the water continues but the sand ends. Climb the rocks and you'll find some hidden rock pools which are full of the same stunning turquoise water. It's the perfect spot for your summer adventuring Instagram photos. Snap by saltytravellers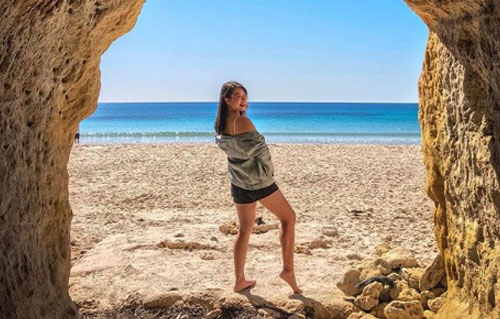 Instagrammin' in Port Willunga
Port Willunga is truly breath taking all year round. Because of its horse-shoe shape, the water is nearly always crystal clear and completely still; it really is Adelaide's paradise beach. There's also caves which are perfect for a group photo and a hangout spot. If you just thought that Port Willunga couldn't be more perfect, then you haven't seen the sunsets. Every evening locals and tourists take pictures of the vibrant sky, featuring the well-known jetty ruins. Although the whole South Australia coastline is dreamlike, Port Willunga is one of a kind. Snap by Liyuen Tang.