The top 5 places in Adelaide to go for a first date
Choose from the best 5 places to go in Adelaide for a first date
Stuck on first date ideas in Adelaide? You've come to the right place…
So you've finally scored that first date you've always wanted and now all you need is the perfect place to meet up. Look no further than our top five spots in Adelaide to set up an ice breaking day or night out no matter your budget. Adelaide has some of the best places to go for first date ideas which will ease the pressure and unsettle the nerves. Get to know each other a little better and have fun whilst doing it. There's the traditional date spots like pool halls and ice creameries in Glenelg. Or if you're really adventurous try something truly unconventional for a date like tree climbing in the city or losing your senses in a turn of virtual reality. Whatever kind of date night or activity you want to pursue, have a gander below and find something you've never thought of before.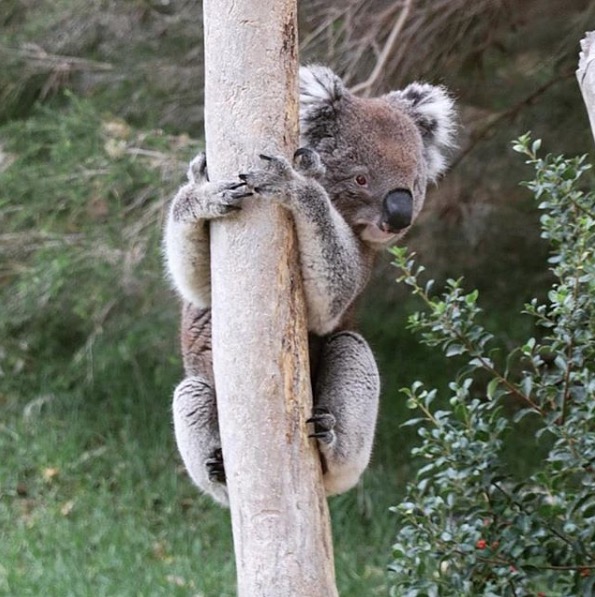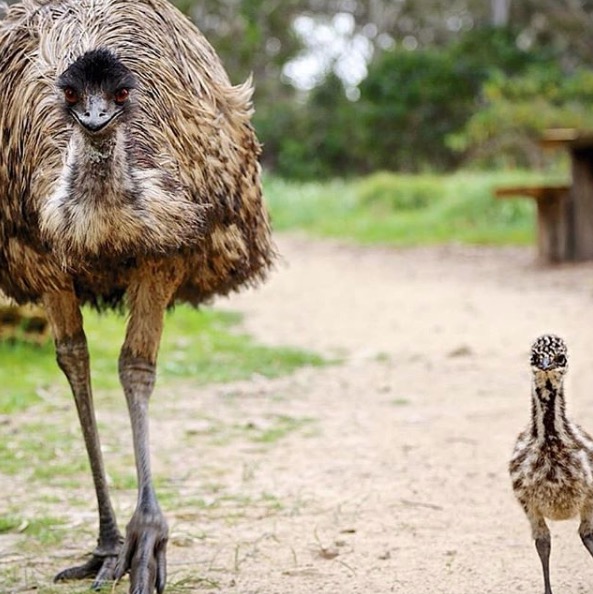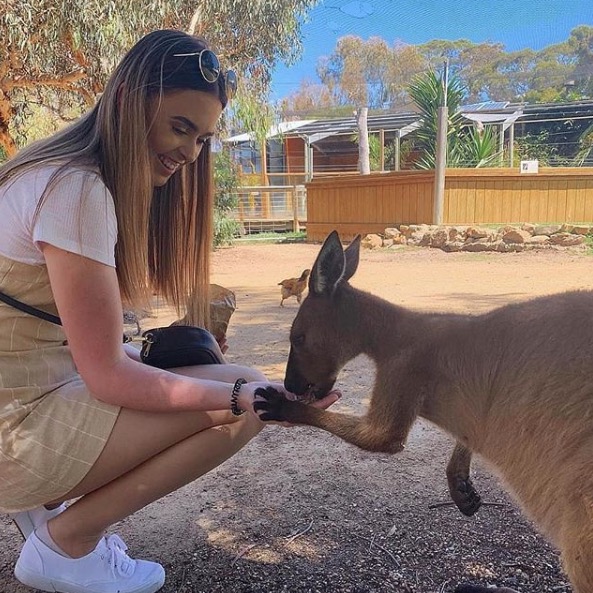 Urimbirra Wildlife Park, Victor Harbor
Very much a hidden gem that sits only an hour south of Adelaide is Urimbirra Open-Range Wildlife Park. Great for a day out on a date and a bit of a road trip too if you think you're up for that. Get amongst all the wildlife this park has to offer from the well-known marsupials such as kangaroos and koalas, to wombats and emus. Even be the 'tough guy' and hold a snake in front of that beautiful date of yours. Another great idea would be to take a picnic hamper and sit amongst the gum trees whilst sharing a bit of lunch and a chat. Get to know each other and take some time out here. Urimbirra can be the perfect ice breaker with so many cute and cuddly animals to behold and take some great photos with if you'd like. Admission is under $15 and less than a night out at the movies. Enjoy the day, stay for longer and have fun with your date! Photos by Urimbirra Wildlife Park.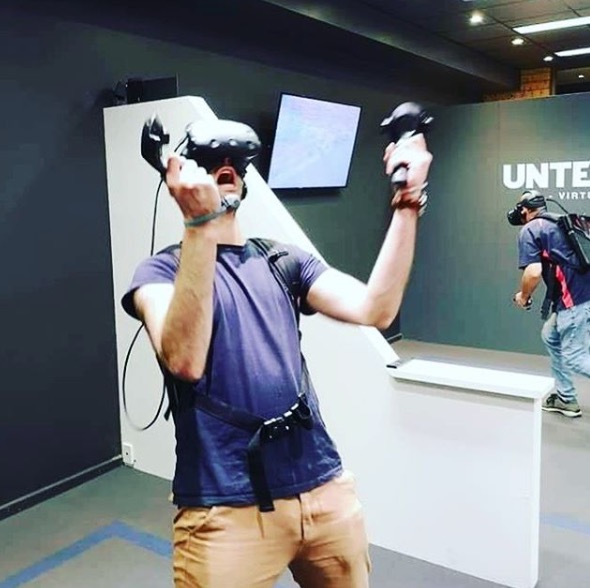 Untethered VR, Adelaide
Date night never looked so dynamic until you've tried Untethered VR. Located on Gouger Street in Adelaide City, this 'arcade' of sorts plays home to a very different kind of connection for you and your match. Only opened this year, Untethered VR allows the two of you to explore a virtual reality world for yourselves right in the heart of Adelaide. Armed with a VR backpack, headset and 360 degrees motion tracking, you can delve into 360 degree landscapes whilst trying to horde off an onslaught of zombies. Something of a different twist whilst trying to impress your date, you will have great fun here in Adelaide's only VR arcade. See who comes out on top and gains bragging rights for the night. Maybe even let the loser pay for dessert after! Photo by Untethered VR.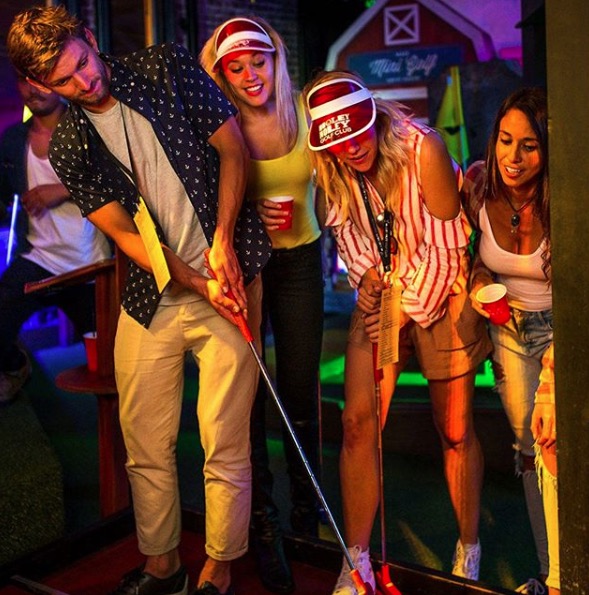 Holey Moley, Adelaide
Mini golf never looked so much fun and what a better way to break the ice on your first date than by having a laugh and friendly competition with each other. Holey Moley is just the place and is officially a licensed bar surrounded by yes – an 18 hole mini golf course! Depending on your eagerness to play there is the possibility of playing 9 holes or 18 holes. Or just have a relaxing bevvy and chat by the bar. Pop on a golfing visor and putt your way around a pop-culture centred theme that will keep you entertained for the whole night. When you've had enough just head over to the Caddyshack (bar) and swap the round of golf for a round of drinks. Oh and did we mention there are cocktails on offer too with party music to boot! Definitely a great place for your first date night out. Just drink and putt responsibly! Photo by Holey Moley Golf Club.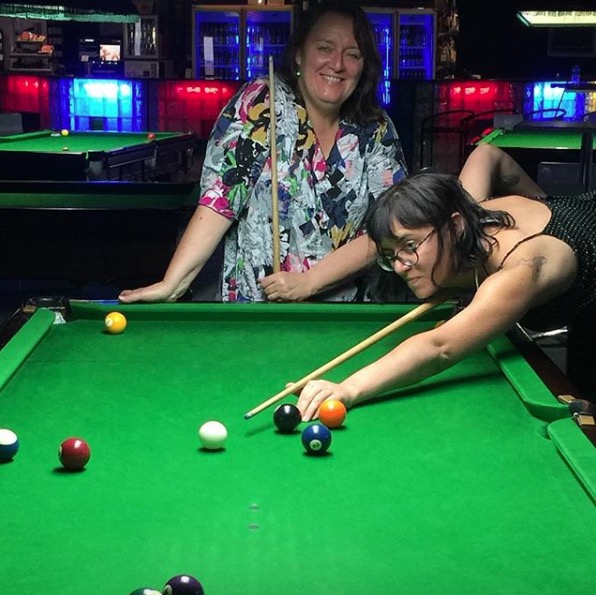 Chalkers Pool Hall & Copenhagen Ice Cream, Glenelg
More of a traditional place for a first date, but just as much fun, is Chalkers Pool Hall in Glenelg. No matter your skill at the snooker table, couples of all ages can come in and have a shot. This is one of South Australia's largest pool halls and is located in the premier beachside destination of Glenelg. Containing a full-size billiards table near the front and a jukebox belting out all the classics from new to old, you won't have an awkward silent moment. After your time here, why not be the gentleman and take your girl out to see the sunset on the beach. Located right on Jetty Road, choose to take a leisurely walk towards Moseley Square where (if you time it right) you can grab an ice cream at Copenhagen ice cream shop just before the sun goes down. Copenhagen is another icon of Glenelg and has been a popular ice cream store for years on end. There are plenty of popular flavours to choose from, and really… what beats ice cream on a hot summers date night out! Photo by Angela Wood.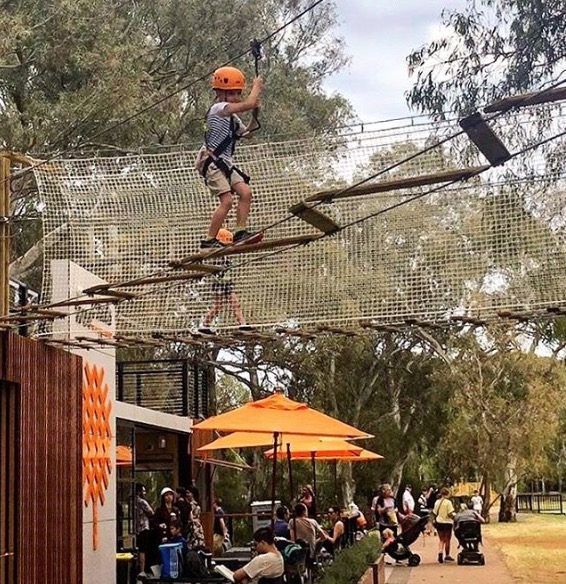 Adelaide Tree Climb, Adelaide
Lastly on the list of top five fun first date ideas, is something a little more daring, different and adventurous. Adelaide Tree Climb definitely is not like a traditional first date, but so much fun! Located in the parklands surrounding the city of Adelaide, climb high with your date and adventure along a specially designed treetop obstacle course. There are over 7 courses in the Adelaide parklands with a total of 47 different challenges to overcome. This is all within Australia's first ever inner city aerial adventure park! Try the 'Tarzan Swing', 'The Flying Carpet', special trapeze and even zip-lining through the trees. But don't worry if you or your date are a little overwhelmed by heights and extreme sports, there are 4 levels of difficulty to keep even the less daring entertained. The park is open every day of the week except public holidays and climbs are organised rain, hail or shine. There's even a café for a quiet moment to recuperate, relax and unwind. Photo by Tree Climb.