Urimbirra's Park Map
Open-range Wildlife Park in Victor Harbor.
Free in Park or Map Download.
Urimbirra Wildlife Park Map
Below is the map of Urimbirra Wildlife Park, located in Victor Harbor, only a 1 hour drive from the Adelaide CBD. This open-range park has kangaroos, koalas, emus and much more. You can pick up a free map in the park or you can print it off at home. At the bottom of this page is also a link to download the map to your phone if you prefer!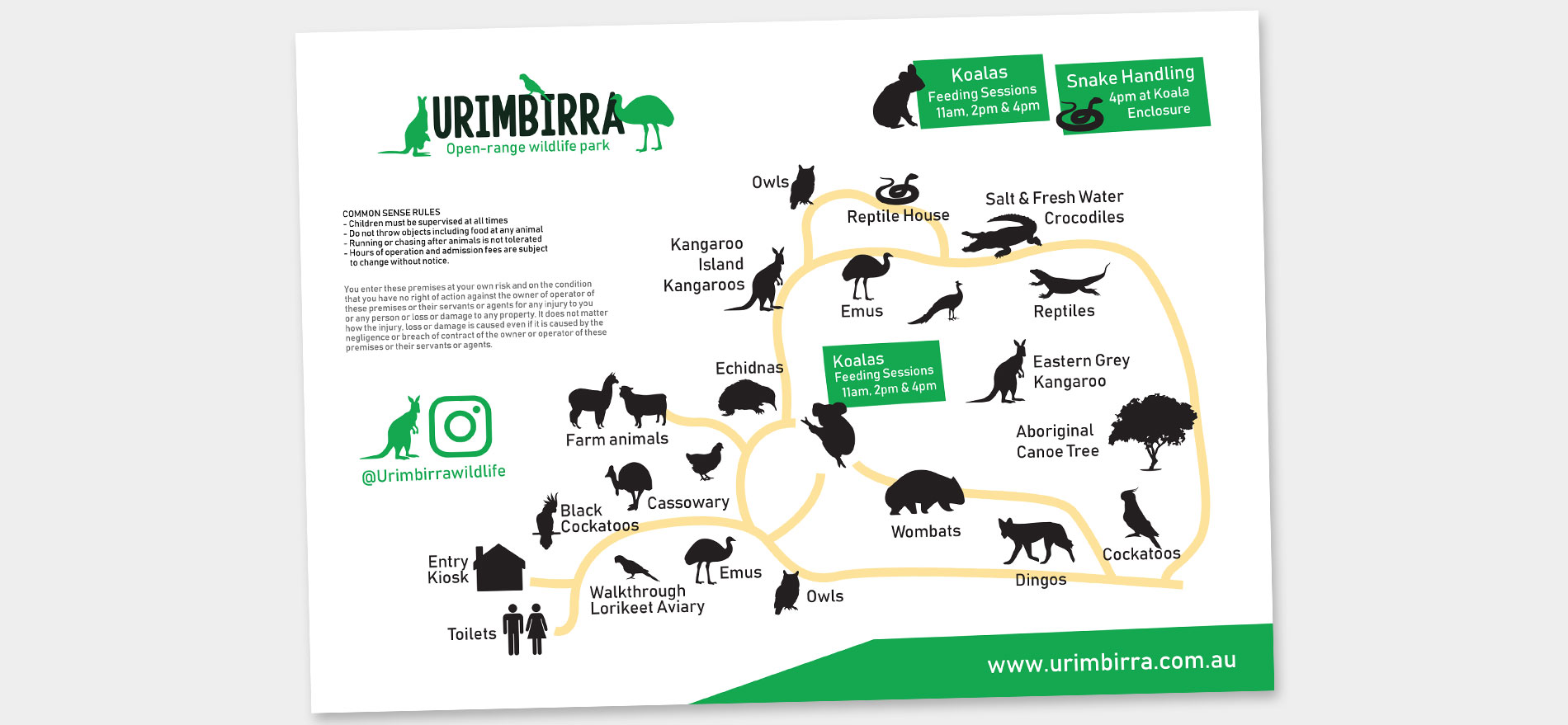 Things to do at Urimbirra Wildlife Park
Urimbirra Wildlife Park has plenty of Australian Wildlife, much more than just the animals listed on the map. We have 2 types of Kangaroo, Koalas, Wombats, Dingos, Cockatoos, Cassowary, Echnidnas, Owls, a Reptile House and much more. We also have farm animals and FREE fun activities such as Snake Handling (4pm) and Koala Feeding (11am, 2pm and 4pm). Be sure to take your time and enjoy the park. Download links to the Wildlife Park Map are below.
NO HIDDEN COSTS
Urimbirra Wildlife Park does not charge extra for you to feed kangaroos, pat the koalas or hold a snake!